Resources
---
Websites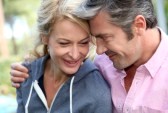 PREPARE/ENRICH Programs: Life Innovations, Inc.
An online survey that you take with your partner to help you identify the unique strengths and potential growth areas of your premarital or married relationship
Smart Marriages:
The Coalition for Marriage, Family and Couples Education, LLC
"We finally know what's different about couples that stay happily married. It's not that they are better matched, better looking, more in love or more passionate. It's not that they have fewer differences or less to fight about...The difference between successful and unsuccessful
couples is how they handle these differences."
BeyondAffairs.com
A website to help couples affected by infidelity restore their lives.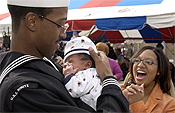 The Relationship Center
Sign up today to take a class or join a group that will strengthen, enrich or rebuild your relationship. Classes for individuals too, including Anger Management, Women's Empowerment and more!
Council for Relationships
Council for Relationships is a nonprofit organization with a mission to help people understand, respect, and improve the quality of the important relationships in their lives by providing unsurpassed clinical care, clinician education and training, and behavioral health research.
Books
Site Map
© 2020 Veronica Haggerty
New Hope, Pennsylvania
215-803-8816