Biography
---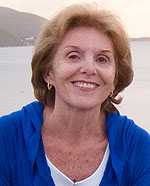 Veronica ?Ronnie? Haggerty received a Masters in Counseling (MA) from Seton Hall University, South Orange, New Jersey. She is a PA Licensed Registered Nurse (RN), Marriage & Family Therapist (MFT), Healthy Relationship Educator and Professional Counselor in private practice working with individuals, couples and adolescents.
Ms. Haggerty has trained with ?the best? marriage educators in the country. She has experience teaching, mentoring and counseling couples and individuals. She has received advanced training in Relationship Enhancement, PAIRS, Couples Communication, PREPARE/ENRICH, Mindfulness Meditation and Victim Crisis Intervention.
Ms. Haggerty?s private practice as a therapist will provide you with understanding, compassion, skills and concepts that will bring healing and peace in solving problems in your relationship. She is dedicated to helping all individuals and couples no matter what relationship they find themselves.
Beyond counseling Ms. Haggerty can provide you with a Couples Checkup which is completed online and the results are discussed in 4 one hour face-to-face sessions. The objective is to identify the strengths and opportunities of your relationship so that you and your partner can begin to talk about your relationship and what you can do to enhance it.
Ms. Haggerty is a member of the American Association of Marriage and Family Therapists and a member of the National Registry for Marriage Friendly Therapists and the Psychology Today Therapy Directory.
To arrange for an appointment please call 215-803-8816 or send me an email at Ronnie@VeronicaHaggerty.com. All phone and email messages are confidential.

Emergency services are not provided.
Site Map
© 2020 Veronica Haggerty
New Hope, Pennsylvania
215-803-8816